See what our customers have to say about us.
"Making difficult transport easy."
This is at the heart of what we do at 365 Response. We work with Local Authorities, NHS, private and third sector organisations to improve the process of procuring and managing their transport requirements. Some of our customers have shared their experiences below. If you would like to discuss managing your transport requirements, then please get in touch.
Derek Johnson, Principal Catering Manager, NACC Chair
"It [Meals2People] (by 365 Response) has turned what would have been a long time trawling through information, into a task that can be done in minutes."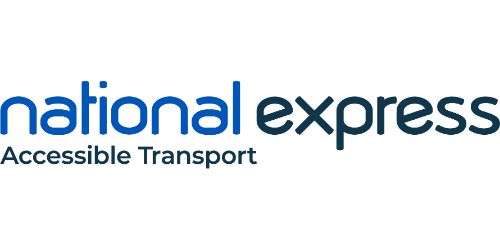 Vinay Parmar, Managing Director
Jane Shakespeare, Meals on Wheels Administrator
"I have worked with KL2 (by 365 Response) for a good many years now using their old and new meals systems. I have always found all the staff very friendly and helpful when stuck with an issue or a problem, they are always happy to help either over the phone with a problem, or if not will assist remotely. They always get back to us quickly and explain things in simple terms. I think the team is very approachable and easy to speak to.
The M2P system is very user friendly and easy to navigate. It really is a pleasure to use and when showing and training new users is easy to show them how the system works. The system makes it quicker and easy to put on new client information, the updates and changes of the menu's are a lot easier and quicker. The reports are easy to run and easy to see at a glance the client information on the first screen. You are able to cover different reports to generate and find out statistics and information on any clients and rounds. The overall system works well for us and all the team that use it. I would recommend anyone or company to use KL2 and their M2P system."
Christopher Oldland, Logistics Manager
"The Courier Module is easy to use. The team didn't need any comprehensive training, they felt they got a good understanding of the system from the video training that was provided by 365 Response. The App is simple to use and follows a logical flow, so it is all very straightforward."
Learn more about GMMH's experience with our Courier module.
Sarah Adam, Operations Manager
"I feel we have a good working relationship with 365, the benefits being that we are able to provide a service to various Trusts as and when we can. We can manage the workload as ad-hoc work and 365 are helpful with any queries we have. There are sufficient amounts of work and the staff are friendly and polite.
Prior to working with 365 Response we had only just obtained our CQC registration, we worked alongside other Trusts for our Medical Courier service, and 365 were the next step for us in obtaining work for our Secure Mental Health Transport and Patient Transport Service. This has given us the opportunity to work all across the UK with various Trusts, especially the Mental Health Transport Service."
Stuart Smith, Operations Manager
"We're currently responsible for eighty home to school transport routes, but we are expanding into patient transport services. We were keen to work with 365 Response, as we knew that they worked with ambulance trusts, and we could therefore have confidence that they would suit our needs both now and in the future.
The system demo was really good, and as soon as I saw the Driver App and Parent App I knew it was exactly what I was looking for – and something I had not managed to find anywhere else. We found similar functionality but the systems were clunky, not very robust and in need of modernisation."
You can learn more about Kinect Services and their use of the 365 Transport Management System in their news article or case study.
Gary Murray, Business Development Manager
"We're looking forward to getting started with the 365 Transport Management System as we think it will work for us exactly the way we want it to. We previously used a paper-based system to plan our journeys, so it was difficult to identify and resolve delays in the system. We predominantly manage hospital discharges so we are looking forward to highlighting our inefficiencies and extracting the data to drive service improvements."
Read more about how we manage patient transport for NHS Lothian by using the 365 Transport Management System.
Fiona Pilkington, Coordinator
"We're pleased to be working with 365 Response to introduce their 365 Transport Management System to streamline our transport processes. We run a number of services for the community and we provide support to education, daycare centres and NHS organisations to get students/patients to and from places of care. We needed a system that could manage this for us, reducing administrative time and increasing visibility and safety for our passengers.
We are currently in the mobilisation phase and have benefited from the dedicated project management, and personalised, in-depth user training. We are looking forward to rolling out our routes and utilising all elements of the system."
Read more about how St Helens Council plan to use the 365 Transport Management System moving forward.
Joseph Newman, Operations Manager
"As an SME using this platform, it will open many doors for us and we are very excited to be working with 365 Response as the process has been great with Anna's help. Not just with compliance, but with continued support and effort. Without your kind assistance and advice, it would have been incredibly difficult to get on the platforms, so I really must reach out and thank you so, so much."
Rob Johnson, Chief Operating Officer
"We've been working with 365 Response since 2017, utilising the 365 Transport Management System to digitise our paper processes. We use the system to plan and manage our non-emergency patient transport and we have also used it to support our Covid-19 testing in recent months. Since implementing the system we find it easier to plan and keep track of our resources, and we find particular benefit in the electronic communication between our Control hub and our crews.
We have recently expanded our use of the system to support a new Hospital Transport Service, which allows the hospital transport team to digitally add bookings and dispatch directly onto our Bristol Ambulance vehicles.
Over the years we have received dedicated account management with excellent help, guidance and training. We always feel that our challenges are heard, and where possible a solution is offered.
Moving forward, we would like to run more services through the 365 Transport Management System and fully integrate into our Finance systems in order to save time and improve our processes."
Lindsey Farquhar, Facilities Manager
"It's going to help us implement a completely new way of working. At the moment, with the transport distribution service, we're using it to replicate the way we've been working for quite some time. That's going to help us to understand where we're putting our effort, where we've got time-wasting, and then we can start improving our service."
Learn more about GMMH's experience with our Courier module.
Richard Morris, PTS Business Manager
"During COVID19, 365 Response played an invaluable role in coordinating new ambulance providers for inspection. The pre-inspection liaison, and then for successful providers managing the setup took a lot of pressure from us and was very much appreciated."
Our Digital Transport Marketplace was able to support North West Ambulance Service NHS Trust with their procurement following a significant increase in demand.
Gail Faulkner, Lead Nurse & ECMO Coordinator
"It has been a pleasure working with the 365 Response team. They have taken care to study our requirements in detail and have spent a lot of time with our staff and clinicians in designing a solution to fit our needs. We have now gone live with the service and I am pleased to report a smooth transition. We are looking forward to working further with 365 Response to realise more of our ideas for improvement and further developments to our service."
Michaela Rossington, Patient Flow Coordinator
"The main benefit of working with 365 Response is the ease of having someone else taking away the time-consuming part of your job. I know that I can just call with all of the information and trust that I'll get a quick response to fulfil my requirements. When we're booking our transport, we have a number of other duties to do at the same time, so it could take us a couple of hours. By sending the work to 365 Response, I can get dedicated support and I know my requirements will usually be sorted within the hour, saving me time to focus on bed management and other important tasks. Over the years we have developed a great relationship with 365 Response. Everyone is friendly and polite, doing everything they can to help, no matter what time it is. They work closely with us to resolve any issues and their service saves me valuable time. Most of all, I know that I can have a friendly voice at the other end of the phone, which is lovely during these times!"
Find out how we helped GMMH save time with mental health transport bookings using our Digital Transport Marketplace.
"The 365 Transport Management System takes the stress out of journey planning as the scheduling tool does this all for us, using multiple intelligent mapping services to work out the best route and incorporate each of our other pick-ups and drop-offs. During the peak [of Covid19], we were delivering care packs to almost 1,300 homes and we couldn't have done it without the 365 Response system."
Our 365 Transport Management System was able to adapt to the changing demand placed on CTG and to facilitate the new way of working during the Covid-19 pandemic.
Kate Sohanpal, Coordinator for Concessionary Travel & Meals on Wheels
"Of the several IT systems that we use every day, KL2's is, by the far most user friendly. Since 1999 we have been using their systems and now use Meals2People and TransysCF. One of the things that has most impressed us is KL2's excellent reporting facility. Rather than having to trawl through endless spreadsheets, we save an enormous amount of time simply by running one of the many available reports.
We have trained many staff in the use of both systems and have received positive feedback from them all. Whenever I have needed to contact KL2's staff they have always proved to be extremely helpful and efficient and have managed to solve any IT problems speedily. As a result of my experience with KL2 (by 365 Response), I would have no hesitation in recommending them to other organisations."
Lynne Barry, Head of Operational Services
"We have been using Transys for over ten years, for the day to day operation of the home to school/college SEN transport. The technical support that we receive from KL2 (by 365 Response) staff is second to none. If we have a problem they take ownership of our call and it is rectified as soon as possible, which is usually within 24hours of our call.
We use the system extensively on a daily basis and I think the team would revolt if I suggested taking it away. Richard and the team have worked with us to develop the system to meet our requirements. No system is perfect, but I would have no qualms recommending Transys."
Lee Perry, Former Passenger Operations Manager
"The London Borough of Tower Hamlets Transport Services has been using the Transys software for nearly fifteen years. Working with KL2 (by 365 Response) to develop and shape the software that continues to support our service in acting as a one stop shop for the data of clients, staff, resources and the scheduling of routes. Features of which allow complex routing to done by staff with little knowledge of scheduling using an intuitive layout and functions that require very little computer literacy.
I have always found the staff at KL2 to be extremely helpful in listening to new ideas and suggestions and finding solutions for problems as new features and upgrades are made. I would have no hesitation in recommending the software and their services to any potential new user."
Pam Norton, Former Manager, Meals, Freedom Passes & Taxi cards
"Staff find KL2 (by 365 Response) systems the most user friendly of the many systems used in their working day."
Sharon Day, Senior Passenger Transport Coordinator, Transportation Services
"I have been using the Transys System supplied by KL2 (by 365 Response) since the beginning of 2008. The system has halved my work load and the KL2 team have been excellent responding to any of my faults, queries and training. The team responded promptly to expand the system to further meet my needs in 2013."
"We have had Transys for over a year now to assist us with our Dial-a-Bus, Flexibus, Volunteer car and Social Services transport provision. The system is really easy to use, it can automatically plan the journey for you, which means that it can save you time and vehicles. The team at KL2 (by 365 Response) are very helpful and friendly, if we need any changes on the system they are more than willing to make them to ensure that it continues to work for us."
We would love to
hear from you
Shropshire Council Onboarding with 365 Flexiroute
Ability Community Transport Connects People to Places with 365 Flexiroute
Managing Transport Services with Warwickshire County Council
NHS Lothian Embrace Better Patient Flow with the 365 Transport Management System
Digital Transport Marketplace Supports Private Patient Transport Services
Kinect Services Implement 365 Smart Platform to Manage Transport